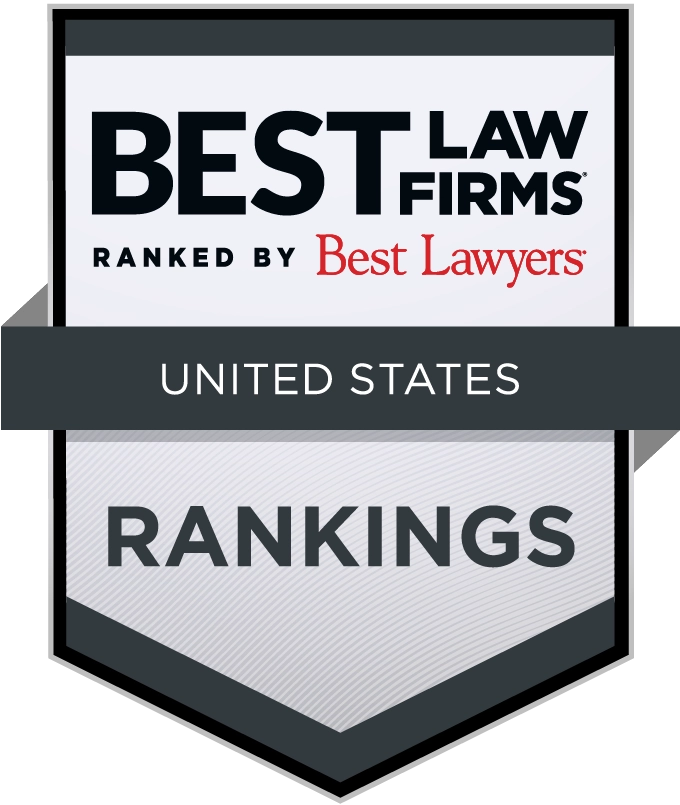 Damon Key Leong Kupchak Hastert ALC
General Information
Overview
Content is provided by the firm.
Deep Island Roots, World View
Celebrating Sixty Years of Service to our Community. Our firm traces its roots back to 1963 when Frank Damon and Henry Shigekane founded a unique law firm. The ethnic and cultural mix inherent in our firm's origin has continued as we have grown and is reflected by our ability to offer clients services in such languages as Japanese, Mandarin, Vietnamese, and French, in addition to English.
Throughout our history, a diverse array of our attorneys have faithfully and steadfastly served our clients with a wide range of legal services. As Hawaii changed from the 1960's until now, Damon Key adapted to meet the ever-evolving marketplace for legal services and now stands as one of Hawaii's top law firms. Today, our attorneys provide civil legal services to local, national, and international clients, in both transactional and litigation practice areas. Damon Key attorneys take on pro bono cases and support Hawaii's non-profit companies as members of their Boards of Directors. Through our membership with the international law firm affiliation, Meritas, and our deep involvement with the American Bar Association and Hawaii Bar Association, Damon Key is also ready to help our clients expand their reach beyond Hawaii's shores into new markets on the continent and beyond.
At Damon Key, we think that firms are best judged by their people. Ours are committed, energetic and enthusiastic. We relish challenges. We temper intelligence and determination with wisdom conferred by a healthy sense of humor, a variety of experiences and a worldview that includes devotion to community and friends. Our firm attracts some of the freshest, brightest talents in law.
Clients benefit from the depth of expertise and diverse backgrounds of our attorneys, the synergy of working relationships within the firm, our multi-language capabilities, and our experience in business management, construction, teaching, science and engineering. We have earned a reputation for preventing and resolving client problems. We consistently strive to achieve cost-effective results, while keeping each client informed throughout the process. We understand that success is measured by client satisfaction.
Our office is in the center of the Honolulu business district, taking the 16th floor of Pauahi Tower at Bishop Square. We are the sole Hawaii firm that is part of the Meritas network of more than 187 independent law firms in at least 94 countries.

Our practice groups include: Appeals • Business & Commercial Law • Condominium & Community Association Law • Construction Law • Creditor's Rights & Bankruptcy • Immigration & Naturalization Law • Insurance • Land Use & Eminent Domain • Litigation & Dispute Resolution • Real Estate • Taxation • Wills, Trusts & Estates
For more about our firm, visit our website at www.hawaiilawyer.com.


Rankings
Damon Key Leong Kupchak Hastert ALC is metro ranked in 19 practice areas. Best Law Firms rankings are based on a rigorous evaluation process.
Read how Best Law Firms ranks

firms
Metro Rankings
Hawaii, HI
Tier 1 for Arbitration
Tier 1 for Commercial Litigation
Tier 1 for Construction Law
Tier 1 for Corporate Law
Tier 1 for Insurance Law
Rankings
Metro Rankings
Hawaii, HI
Tier 1 for Arbitration
Tier 1 for Commercial Litigation
Tier 1 for Construction Law
Tier 1 for Corporate Law
Tier 1 for Insurance Law
Tier 1 for Land Use and Zoning Law
Tier 1 for Litigation - Construction
Tier 1 for Litigation - Insurance
Tier 1 for Litigation - Land Use and Zoning
Tier 1 for Litigation - Real Estate
Tier 1 for Litigation - Trusts and Estates
Tier 1 for Real Estate Law
Tier 1 for Tax Law
Tier 1 for Trusts and Estates
Tier 2 for Aviation Law
Tier 2 for Business Organizations (including LLCs and Partnerships)
Tier 2 for Eminent Domain and Condemnation Law
Tier 2 for Mortgage Banking Foreclosure Law
Tier 3 for Employment Law - Management
Practice Areas
The below are areas of legal specialty volunteered by the firm and do not designate a specialty in which a Best Law Firms ranking is held.
Admiralty and Maritime Law
Appellate Practice
Bankruptcy and Creditor Debtor Rights / Insolvency and Reorganization Law
Business Organizations (including LLCs and Partnerships)
Commercial Litigation
Construction Law
Corporate Law
Eminent Domain and Condemnation Law
Energy Law
Immigration Law
Insurance Law
Land Use and Zoning Law
Litigation - Construction
Litigation - Insurance
Litigation - Land Use and Zoning
Litigation - Real Estate
Litigation - Trusts and Estates
Mediation
Real Estate Law
Trusts and Estates
Individuals Recognized in The Best Lawyers in America®
{{ practiceAreaName }}
{{ lawyer.FirstName[0] }}{{ lawyer.LastName[0] }}
{{ lawyer.FirstName[0] }}{{ lawyer.LastName[0] }}
{{ lawyer.Locations[0].City }}, {{ lawyer.Locations[0].StateCode }}