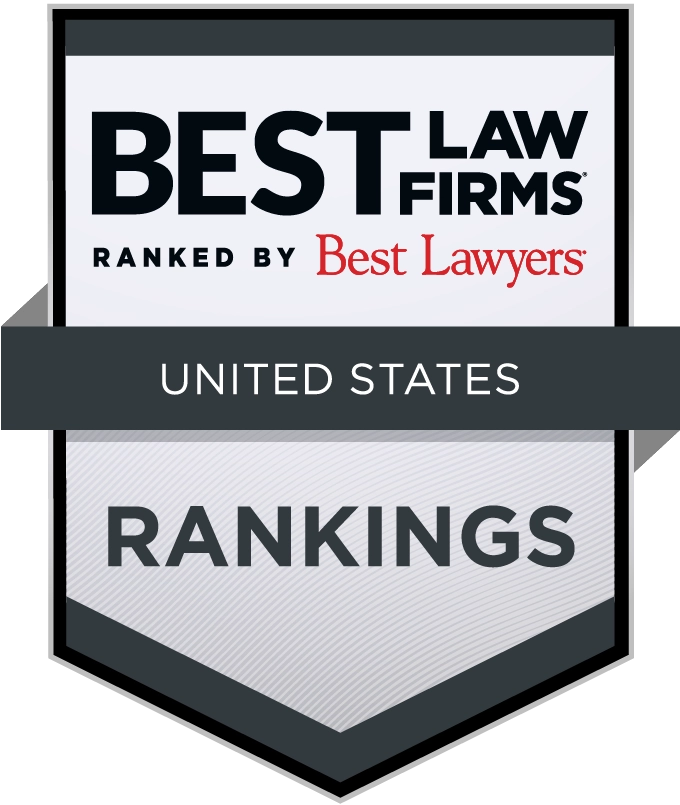 Morrow Willnauer Church LLC
General Information
Year founded:
1999
This is the year the firm (or its earliest predecessor entity) was founded.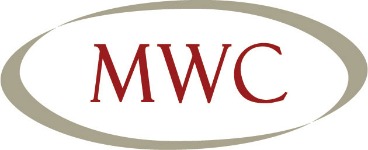 Overview
Content is provided by the firm.
EXCEPTIONAL LEGAL SERVICES WITH A DIFFERENT KIND OF ATTITUDE
Morrow Willnauer Church offers all the comprehensive litigation and advisory services you would expect from a "high end" law firm. Yet, it's our Midwestern values and the way we approach our client relationships that set us apart. Our offices aren't lined with mahogany paneling and high-priced artwork. What you will find is a welcoming, relaxed, unpretentious atmosphere where the focus is on you. Our attorneys are straight-talking, approachable, hard working professionals ready to roll-up their sleeves and take on your most difficult challenge.
Relationships built on understanding and protecting your interests:
To provide you with the best and most efficient representation, we take the time to get to know you and your business first. You can count on us to understand your situation and provide sound, sincere advice and strong advocacy that leads to the best possible results.
Leaders in our diverse practice areas:
Our attorneys are licensed in Missouri, Kansas, Nebraska, Illinois and Iowa. Many of our attorneys have first-chair jury trial experience, and combined, the firm has represented clients in over 150 jury trials, in excess of 200 workers' compensation and bench trials.
A number of MWC attorneys hold the respected Martindale-Hubbell AV rating, signifying that they have been ranked by their peers at the highest level of professional excellence and ethics. The firm is also a member of the Counsel on Litigation Management, an organization dedicated to the promotion of ethical litigation and billing practices. Our lawyers are consistently listed in "Super Lawyers" rankings and have been designated as "Best of the Bar" and listed in "Best Lawyers in America."
HISTORY
Attorneys James Morrow, Gary Willnauer and Joan Klosterman left their thriving civil litigation and workers' compensation practices at another Kansas City law firm to start MWKC on June 7, 1999. The three founding members believed they could better serve clients practicing law their way… emphasizing superior service and advocacy at a fair price. Their risk paid off and MWKC quickly began to add attorneys to keep up with its growing number of new clients.As the practice expanded to represent clients throughout the Midwest, MWKC opened an office in Omaha to enhance client service. Over the firm's first ten years, MWKC added three new members – Kurt D. Maahs, Michael Todd Moulder and Thomas G. Munsell – along with ten associates. The firm moved into its current offices in south Kansas City in 2006.In 2010, MWK changed its name to MWKC to reflect the addition of its newest member, respected Kansas City attorney Daniel Church. He brings a proven track record of civil litigation, especially in the areas of class action cases, toxic torts, bad faith, railroad, premises liability, professional liability, product liability and general tort claims. In 2017, Joan Klosterman left the firm to embark on a new adventure. At that time, MWKC changed its name to MWC.Our client list continues to expand, as does our team of highly competent and energetic attorneys. In recent years, MWC's expertise has grown to include more areas of business litigation and corporate law, including transportation litigation, personal injury, class action defense, employment law, and estate and tax planning.
Rankings
Morrow Willnauer Church LLC is nationally ranked in 1 practice areas and metro ranked in 6 practice areas. Best Law Firms rankings are based on a rigorous evaluation process.
Read how Best Law Firms ranks

firms
National Rankings
Tier 2
Tier 2 for Railroad Law
Metro Rankings
Kansas City-MO, MO
Tier 1 for Insurance Law
Tier 1 for Legal Malpractice Law - Defendants
Tier 1 for Litigation - Insurance
Tier 1 for Personal Injury Litigation - Defendants
Tier 1 for Product Liability Litigation - Defendants
About Our Clients
Morrow Willnauer Church (MWC) represents a wide range of clients with unique interests and needs. Our clients range from large multi-national corporations to small businesses and individuals, and include commercial, industrial, government and not-for-profit organizations.
Select Clients
A.W. Chesterton Company, Inc.
ADP TotalSource
American Airlines
ARGO Ins.
Asplundh Tree Expert Company
AT&T, Inc.
Baldwin & Lyons
Belger Cartage Services
Berkley Risk Administrators
BerkleyNet
Big Lots Stores, Inc
Brickman Group
Broadspire Services
Coca-Cola Refreshments USA, Inc.
Convergys
Crawford & Company
Crum and Forester
Daimler Chrysler
Donaldson Company, Inc.
Electric Insurance Company
Endurance Services Limited
ESIS
Farmers Insurance Company
Farmers Union Co-Operative Insurance Company
Federated Mutual Insurance Company
Federated Rural Electric Insurance
Gallagher Bassett Services, Inc.
Georgia Pacific Corporation
Glazer's, Inc.
Hanover Professionals
Hartford Insurance Company
HCR Manor Care, Inc.
Honeywell FMT
JLG Industries, Inc.
John Crane, Inc.
Kansas Health Services
Lancer Insurance Co.
Lennox Industries Inc.
Liberty Mutual Insurance Co.
Minnesota Lawyers Mutual Insurance Company
Missouri Property & Casualty Insurance Guaranty Assoc.
National Crane Corporation
National Farmer's Union Insurance Company
Norfolk Southern Railway
Ottertail
Penn National Gaming, Inc.
Penske Truck Leasing, Inc.
Pour Boy Oil Company
Promotional Headware International
Protective Insurance
Railcrew Express, Inc.
Renzenberger, Inc.
RTW/State Auto Insurance Companies
Ryder Services Corp.
Safeco Insurance Company
Sears Roebuck & Co.
Sedgwick Claims Management
Selective Insurance Company of the Southeast
Sentry Insurance
Shelter Insurance
Shoremaster
Specialty Risk Services
St. Paul Insurance
The Bar Plan Insurance Company
The City of Independence
The Manitowoc Company, Inc.
Time Warner
Tower Insurance Group
Travelers Insurance Companies
Tyson Foods, Inc.
Walgreen Co.
Watco Companies Inc.
White Industries
Williams Investment Properties
Rankings
National Rankings
Tier 2
Tier 2 for Railroad Law
Metro Rankings
Kansas City-MO, MO
Tier 1 for Insurance Law
Tier 1 for Legal Malpractice Law - Defendants
Tier 1 for Litigation - Insurance
Tier 1 for Personal Injury Litigation - Defendants
Tier 1 for Product Liability Litigation - Defendants
Tier 1 for Railroad Law
Practice Areas
The below are areas of legal specialty volunteered by the firm and do not designate a specialty in which a Best Law Firms ranking is held.
Business Organizations (including LLCs and Partnerships)
Construction Law
Elder Law
Employment Law - Individuals
Employment Law - Management
Insurance Law
Legal Malpractice Law - Plaintiffs
Litigation - Construction
Litigation - Insurance
Litigation - Labor and Employment
Litigation - Trusts and Estates
Litigation and Controversy - Tax
Personal Injury Litigation - Defendants
Product Liability Litigation - Defendants
Professional Malpractice Law - Defendants
Railroad Law
Trusts and Estates
Workers' Compensation Law - Employers
Individuals Recognized in The Best Lawyers in America®
{{ practiceAreaName }}
{{ lawyer.FirstName[0] }}{{ lawyer.LastName[0] }}
{{ lawyer.FirstName[0] }}{{ lawyer.LastName[0] }}
{{ lawyer.Locations[0].City }}, {{ lawyer.Locations[0].StateCode }}
Demographics
Of Counsel (but not partners)
Associates
Black / African American:
1
Attorney Management / Department Heads
Paralegals
Black / African American:
1
Non-Legal Employees
Black / African American:
3