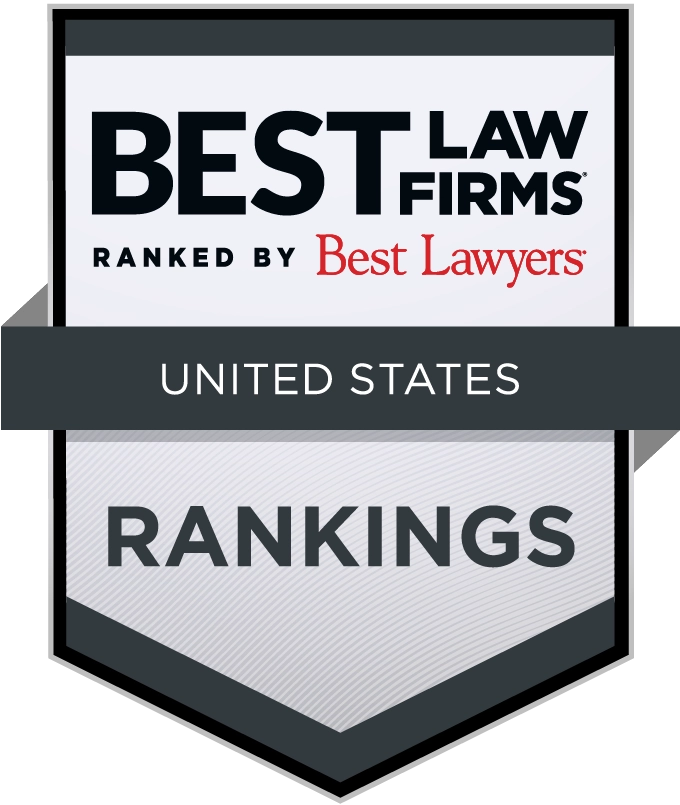 O'Sullivan McCormack Jensen & Bliss PC
General Information
Overview
Content is provided by the firm.
O'Sullivan McCormack Jensen & Bliss is a team of business litigators dedicated to resolving complex legal disputes. We pride ourselves as a small firm that "does what the big firms do." We handle sophisticated subject matter, we generate quality work product, and we deliver impressive results. And we do so in the setting of a boutique law firm, where we provide individualized attention to our clients, at very competitive rates.
We are attorneys and counsellors at law, and we take both of those roles seriously. As attorneys, we are recognized for our skills, such as knowing the law and the rules, writing a persuasive brief, delivering a winning argument, and trying a successful case. As counselors, we are often called upon to intervene in a difficult situation before litigation becomes inevitable. We strive to apply mature and reasoned judgment to every matter, and guide the client to a successful outcome. But we believe our clients are well served when their attorney negotiators have the knowledge and skill to pivot to litigation if that is required.
Our cases cover a wide array of subject matter:
We frequently handle "business divorce" matters, representing one or more co-owners of a closely held business against others.
We have significant experience representing insurance policyholders in coverage disputes with insurance companies.
We handle disputes between the buyers and sellers of goods and services, and cases involving a broad spectrum of other legal relationships.
We represent employers, and sometimes employees, in connection with employment disputes.
We litigate business tort cases, such as unfair trade practices, unfair competition, and the misappropriation of trade secrets and computer data.
We represent creditors, and sometimes debtors, in the realm of creditors' rights.
We litigate commercial real estate cases, including commercial lease disputes and cases arising from failed and breached real estate transactions.
We also provide quality representation in more specialized areas. We defend manufacturers against high-stakes product liability claims, having obtained verdicts and judgments on behalf of product manufacturers in various industries. We represent regulated entities in administrative proceedings, and in subsequent appeals.
O'Sullivan McCormack Jensen & Bliss handles matters in and around Hartford, Middletown, New Haven, and all other parts of Connecticut. We litigate cases in the state and federal trial courts and appellate courts. We handle regulatory proceedings before state and self-regulatory agencies, including the Connecticut Public Utilities Regulatory Authority, Connecticut Insurance Department, Connecticut Commission on Human Rights and Opportunities, the Connecticut Department of Banking and FINRA. A number of our attorneys are also admitted and represent clients in Massachusetts courts.
We are happy to provide additional information about our areas of practice:
Business Litigation
Insurance Coverage and Recovery
Litigation
Alternative Dispute Resolution
Appellate Law
Employment Law
Lawyer to Lawyer
Product Liability
Regulatory Litigation
Rankings
O'Sullivan McCormack Jensen & Bliss PC is metro ranked in 2 practice areas. Best Law Firms rankings are based on a rigorous evaluation process.
Read how Best Law Firms ranks

firms
Metro Rankings
Hartford, CT
Tier 1 for Commercial Litigation
Tier 1 for Litigation - Insurance
Rankings
Metro Rankings
Hartford, CT
Tier 1 for Commercial Litigation
Tier 1 for Litigation - Insurance
Practice Areas
The below are areas of legal specialty volunteered by the firm and do not designate a specialty in which a Best Law Firms ranking is held.
Commercial Litigation
Litigation - Insurance
Individuals Recognized in The Best Lawyers in America®
{{ practiceAreaName }}
{{ lawyer.FirstName[0] }}{{ lawyer.LastName[0] }}
{{ lawyer.FirstName[0] }}{{ lawyer.LastName[0] }}
{{ lawyer.Locations[0].City }}, {{ lawyer.Locations[0].StateCode }}