Marketing Opportunities
Leverage the prestige of your trusted Best Law Firms ranking to win the attention of clients.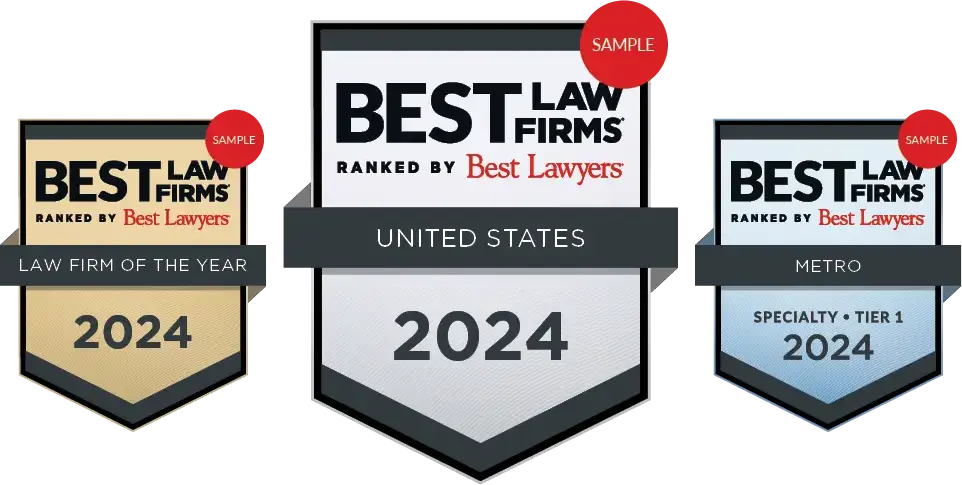 Badge Licensing
Best Law Firms
®
and "Law Firm of the Year" badges can be used to promote your firm's prestigious rankings. Use the badge on your firm's website, attorney bios, in print advertising and on social media. For reference, please review our
badge usage guidelines
.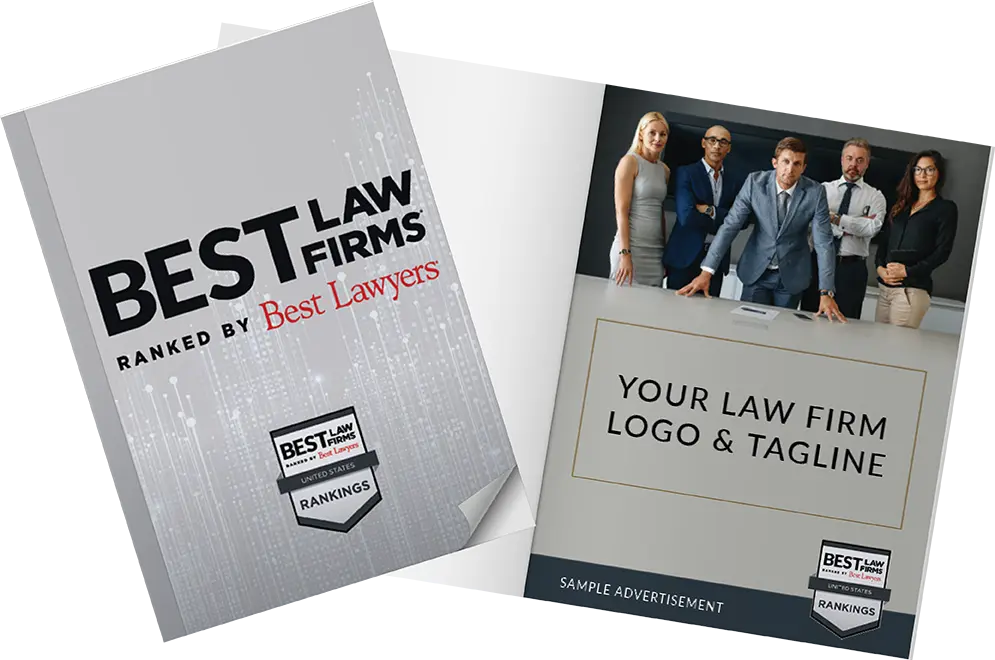 Annual Print Publication with Online Digital Edition
Maximize the impact of your firm's Best Law Firms ranking(s) with an expanded presence in the annual Best Law Firms publication. With an audience of more than 32,000 general counsel members in print and more than 100,000 recipients in its digital format, a profile or display advertisement allows your law firm to stand out amongst your competitors. The Best Law Firms publication releases annually in November. Please contact your Legal Media Specialist at Best Lawyers® for more information and to reserve your firm's placement.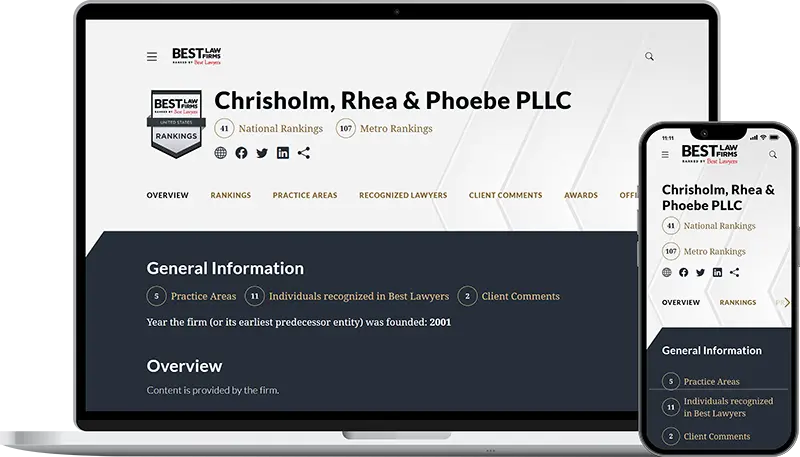 Firm Profile on BestLawFirms.com
Firm profiles allow you to feature the most important and impactful information that existing and potential clients want to know about your firm. Details include client comments received during our survey process, firm size and history, fee practices, pro bono work, diversity, awards received by the firm, offices, contacts and more. Profiles can be edited and updated at any time.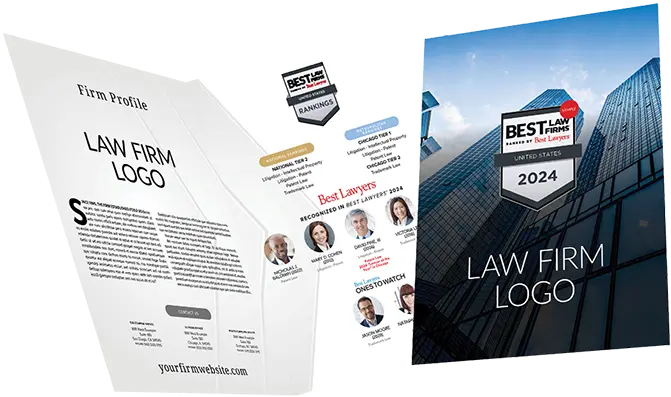 Award Brochures
Award Brochures are a four-page, premium quality print brochure designed to showcase your law firm's top-level talent and expertise, printed on 100-pound cover stock with a soft-touch UV coating. The Front Cover is co-branded with your law firm's logo and the Best Law Firms badge. Highlights include a firm overview, history, mission statement, awards & rankings summary, detailed Best Law Firms methodology information and a personalized note from the Director of Research.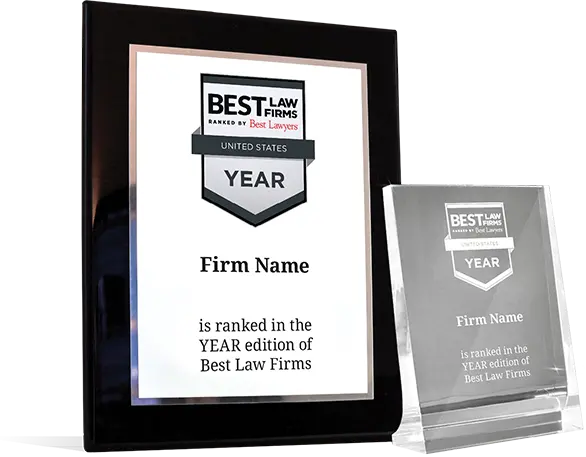 Commemorative Plaques & Crystals
The ultimate way to show off your Best Law Firms or "Law Firm of the Year" selection to clients in your office is with a commemorative plaque or crystal. Plaques feature a 12" x 15" laser-engraved, silver-rimmed metallic plate. The crystals are 8" x 6" and are fully inscribed with your law firm's name and the current Best Law Firms badge.